Premium Service For Your Vintage British Motorcycle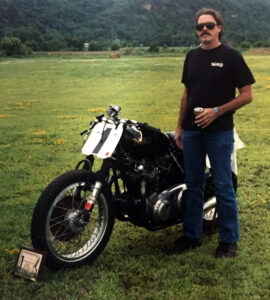 Stan Keyes has owned and operated Cyco Cycle since 1986. He has raced motorcycles since 1985 and continues to do so today.
Stan has 3 national road race championships in AHRMA and 2 national land speed records at the Bonneville Salt Flats in Utah.
From simple repairs to complete overhauls, we can repair and improve your ride! If we don't have the part you're looking for, we'll order it!